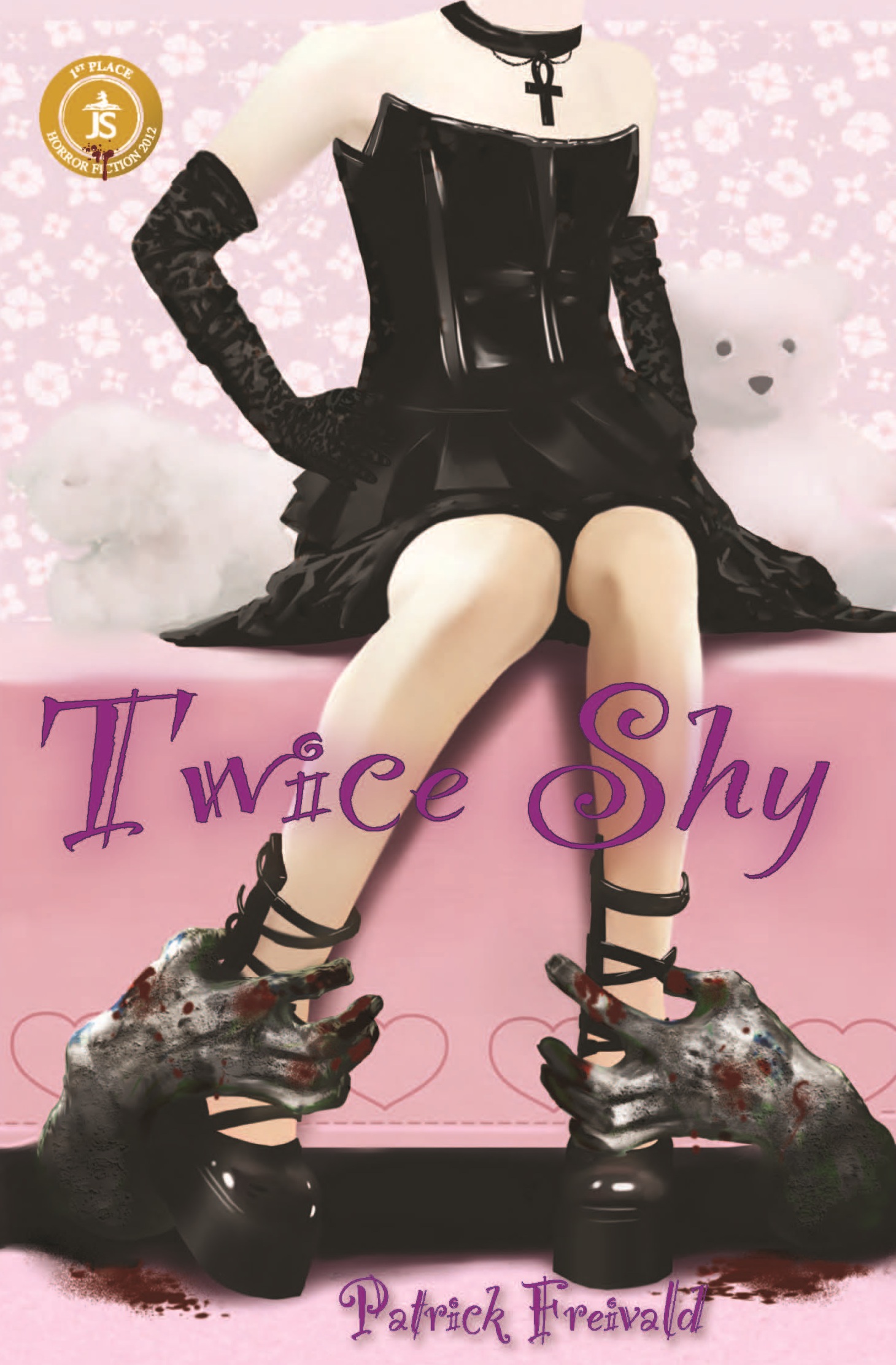 High School Sucks. It's worse when you're dead.
Ohneka Falls is a small, Western New York town where everyone
knows everyone and nothing of note happens. Ani Romero is a sixteen-year-old girl who wants to play sports, hang out, and kiss Mike, her middle-school crush. A childhood carrier of the zombie virus, she died at fourteen but didn't become a mindless, brain-eating monster. Her controlling mother forces her to join the emo crowd to hide her condition behind a wall of black clothes and makeup, and her friends abandon her.
When creeper Dylan learns her secret, he falls into obsession,
with Ani and with death. She bites him in self-defense. Persecuted by the jocks and ignored by Mike, Ani struggles through the motions of life hoping her other's research unveils a cure, or Dylan dooms them all to a hungry, walking death.
As her emo facade crumbles in the face of jealousy and obsession,
Ani knows that the worst thing she can do is be true to herself.
"A compulsively readable and pleasantly different zombie tale, all the way to its pull-no-punches end." (Horror. 14 & up) —Kirkus Reviews 
"I'm betting there's a darned good chance you'll feel just as at home with Ani as I did.  I'll just say that I adore Ani, and her story often reminded me of my own." —Lisa Morton, Bram Stoker Award®-winning author of The Castle of Los Angeles and The Halloween Encyclopedia.
"With TWICE SHY, newcomer novelist Patrick Freivald approaches the zombie concept from a brilliant new angle. Teens and adults should take a bite out of this. Inventive, fast-paced and freaky-fun." — Jonathan Maberry, New York Times bestselling author of ROT & RUIN and FLESH & BONE
Let me be clear about how I feel about Twice Shy–this is the best book I have read in the last year. —Brett J. Talley, author of the Bram Stoker Finalist That Which Should Not Be.
"I for one enjoyed Twice Shy, … it's enjoyable and a real page turner." — PissedOffGeek.com
"There's a fine combination of humor, drama, action, suspense with even a slice of romance. Not every author can sew these genres together so seamlessly. It's no wonder Freivald's efforts were awarded first place in the publisher's annual submission contest." — HorrorNews.net
"Twice Shy is an interesting take on how a teenager who has to live with being a zombie goes on… The ending is to die for." — BuyZombie.com